Tails Down Bow
Pretty for fun play dates and sweet enough for special occasions, this adorable tails-down bow can go with just about any outfit she chooses! Create this hair accessory that's sure to stylishly complete her ensembles.
Every little girl on the move needs a precious hair bow for those busy days on the playground, strolls through the park and hangout moments at home. Secure her tresses with a hairpiece that can go with every outfit she wants! Add some pizzazz to any half-up hairstyle, springy ponytail and delicate braid she sports with this essential hair accessory.
With a covered alligator clip and two pieces of ribbon, you will be astonished at how simple it is to make this tails-down bow. Folding the pieces of fabric in a diagonal fashion, we'll show you how to shape the bow into four loops with two cute tails pointing down. Using a bit of glue, a needle and some thread, you will see how to fasten the bow in the center so it's held together.
Once you use our comprehensive course, it won't be long before you're making an entire box of pretty boutique-quality bows to go with everything in her closet! You don't have to feel frustrated trying to understand difficult craft techniques. Our bow-making methods will give you all the helpful tips and valuable advice you need. Just follow along with our videos at a pace that's comfortable for you and you'll be creating hair accessories for the sweet girl you adore in no time.
With hundreds of illustrated photos and step-by-step instructions in our detailed e-book, we will show you how to transform your craft materials into gorgeous hair bows in the comfort of your own home. When you learn how to make pretty hair bows with ease, you'll want to make more of them for every occasion!
Learn the simple secrets to making adorable hair bows she will love wearing. Order our essential course and find out how to make this cute tails-down bow and others like it for the sweetheart you cherish.
Tails Down Bow Instructions
Buy the Ultimate 3-Pack Bundle for an amazing low price!
How To Make Hair Bows Revealed & How To Make Hair Clips Vol. 1 & 2
Regular Price $87 Today Only $24.95!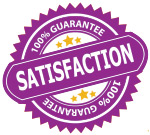 100% Satisfaction Guarantee
We are so sure you will absolutely love our product that we offer a 30 day no questions asked money back guarantee!