Learn how to easily make 12 different unique styles of hair clips with fun and easy-to-follow instructions!
How To Make Hair Clips Revealed Vol. 1 is the perfect instructional course for anyone who wants to learn how to make hair clips. This comprehensive step-by-step instructional course comes with a DVD, eBook & instant video access. These instructions are perfect for anyone who wants to learn the basics of making hair clips.
You will get:
Step-by-step instructional course on DVD
Fully loaded illustrated eBook
Instant video access (13 video tutorials)
Step-By-Step Instructional DVD
This high quality, information packed DVD will be shipped directly to you so you can learn at your own leisure. You will learn how to make 12 of the most popular styles of hair clips with our easy to follow instructional videos.
Step-by-step instructional DVD
100% Satisfaction Guaranteed!
Illustrated eBook (70 pages)
This eBook comes jam packed with 70 pages of step-by-step hair bow instructions including over 500 color photos. You will learn everything you need to know about making hair bows with our easy to read instructions. This is a great resource to use along with the DVD.
Illustrated eBook (70 pages)
List of Suppliers
Instant Access to Online Videos
You will gain instant access to our exclusive members area where you can watch all of the instructional videos instantly. Once you have purchased our product, we will send you login details to access the videos online. You can begin learning how to make hair clips immediately even before your DVD arrives in the mail!
Instant access to online videos
Exclusive members area
Watch over the shoulders of an expert and easily learn how to make all of your favorite hair clips!
Lessons

Valerie Longhurst, Instructor
I simply adore crafts and love teaching others how to make hair bows!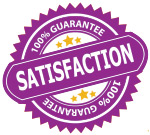 100% Satisfaction Guarantee
We are so sure you will absolutely love our product that we offer a 30 day no questions asked money back guarantee!