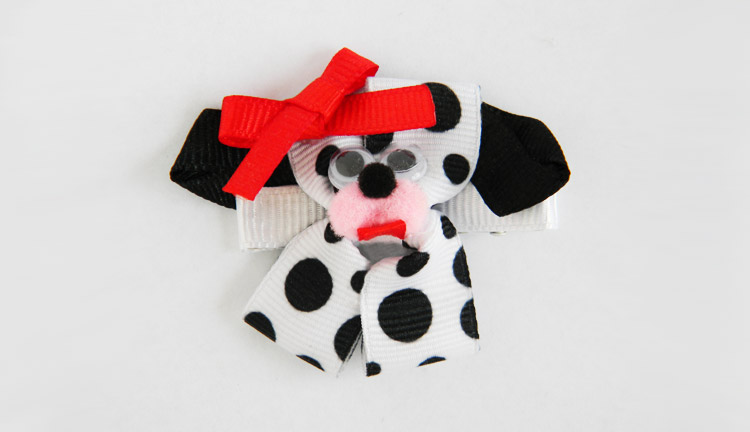 Puppy Hair Clip
Playful and precious, this puppy hair clip is just the accessory to top off almost any outfit in her closet. Tame her tresses with this oh-so-cute and creative hairpiece she will absolutely love wearing any day of the week!
Whether she's taking off to the park to play, hanging out at home in the afternoon or tagging along with you during weekly errands, this puppy hair clip is sure to charm everyone she meets during the day. Place this accessory in her detailed braid, loose ponytail or half-up hairstyle for a look that's stylish and sweet.
Using eight assorted ribbon pieces along with a pair of wiggle eyes, you will be amazed at how easy it is to make this puppy hairpiece. Resting on top of an alligator clip, we'll show you how to loop the ribbons around like so making the ears and body that this furry friend calls for! With pom-poms for a snout, a needle, thread and bit of glue will complete this fashionable clip. This puppy even sports her own sweet red shoestring bow!
When you use our instructional course, you will be making beautiful boutique-quality hair clips in no time. Don't feel frustrated trying to understand complex craft techniques. We're making our methods easy for you to understand with our valuable tips and step-by-step instructions. Using hundreds of illustrated photos alongside our clear directions, you can make these hair accessories for her at a pace that's comfortable for you. We'll show you exactly what to do in order to create each and every hair accessory listed in our guide.
Once you see our helpful videos and read our informative e-book you'll know how to make hairpieces that the little girl you treasure will love sporting with both her dressy and casual outfits. You'll want to make a hairpiece she can wear with every occasion!
Get ready to learn the secrets to making adorable hair clips. Order our essential course now and find out how to re-create this puppy hair clip and others like it for the sweetheart who loves cute canines.
Puppy Hair Clip Instructions
Buy the Ultimate 3-Pack Bundle for an amazing low price!
How To Make Hair Bows Revealed & How To Make Hair Clips Vol. 1 & 2
Regular Price $87 Today Only $24.95!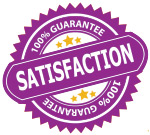 100% Satisfaction Guarantee
We are so sure you will absolutely love our product that we offer a 30 day no questions asked money back guarantee!