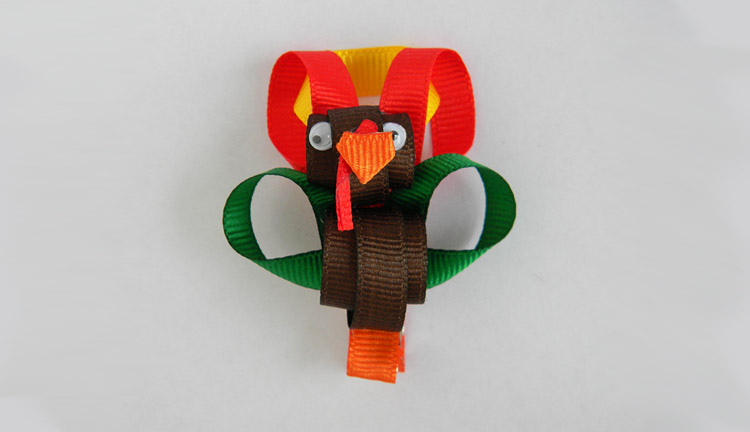 Turkey Hair Clip
This fun and festive turkey hair clip is stylish and sweet for the girl on the move. Her darling locks are sure to stay secure for any event or play date she attends during the season!
Simply pop this hairpiece in her bouncy ponytail or delicate braid and let her scamper off to new adventures. It's just the hair clip to complement the pretty outfit she's planning to wear for dinners with the family, lazy afternoons with her cousins or memorable school events that call for a little extra pizzazz! She'll be camera-ready anytime she wears this hair clip in her locks.
With 12 assorted ribbon pieces along with a pair of wiggle eyes, you won't believe how simple it is to make this creative hair accessory. Sitting on top of an alligator clip, we'll show you how to loop around each ribbon creating the brown body, colorful feathers and orange beak of the animal. Using a dab of glue here and there, you'll see exactly how this hair clip comes to completion.
Once you have our essential course, you'll be making a box full of hair accessories to go with every outfit in her closet. There's no need to bother with complicated craft techniques. Our hair clip-making methods are simple enough for everyone to learn how to make cute clips! Just follow along with our videos at a pace that's comfortable for you and you'll be creating hairpieces for the one you adore in no time at all.
With hundreds of beautifully illustrated photos in our e-book and step-by-step instructional videos, you'll have everything you want at your fingertips to make each and every sweet hair accessory in our guide. Present the one you love with a hair clip just for her and she will feel ever so special when everyone comes up close and admires your handiwork!
Discover the simple secrets to creating beautiful hair accessories. Order our essential course now and re-create this turkey clip and others like it for the little one you cherish.
Turkey Hair Clip Instructions
Buy the Ultimate 3-Pack Bundle for an amazing low price!
How To Make Hair Bows Revealed & How To Make Hair Clips Vol. 1 & 2
Regular Price $87 Today Only $24.95!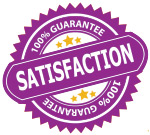 100% Satisfaction Guarantee
We are so sure you will absolutely love our product that we offer a 30 day no questions asked money back guarantee!