Butterfly Hair Clip
Watch her flutter around everywhere she goes in this adorable butterfly hair clip! The little one you love has places to go and things to do. This hair clip is sure to keep her locks looking lovely no matter what the day brings.
Whether she's out on an ice cream date, playing with her neighborhood pals or resting at home with her family, her soft and wispy strands will stay in place with a butterfly hair clip that's as pretty as a bright spring day. Just slip this accessory into her hair and she's ready for every adventure that comes her way!
Taking five pieces of pink satin and organza ribbon, you'll be surprised to see just how easy it is to transform your craft materials into a sweet hair accessory like this one. We'll show you exactly how to fold and loop around the fabric to make sheer butterfly wings and a cute satin body. Using a bit of glue to hold it all together, complete this insect with antennae on top!
Once you have our instructional course, you'll be making a box full of hair accessories to go with each one of her outfits. There's no need to feel flustered with complicated craft techniques. We're showing you how to make boutique-quality hairpieces that make creating darling clips for your little one fun to do at home. With hundreds of beautifully illustrated photos alongside our clear instructions, you'll have everything you need to make each hair accessory in our guide.
Give the princess you adore a dazzling hairpiece made especially for her! Our easy-to-follow videos and step-by-step e-book will help you create these hair accessories in no time. You will learn this simple process at a steady pace that feels comfortable to you. Go on and create more clips for her that she can wear for every occasion!
Discover the secrets to making beautiful hair accessories that please your little princess. Order our instructional course now and find out how to re-create this butterfly hair clip and others like it for the one you love.
Butterfly Hair Clip Instructions
Buy the Ultimate 3-Pack Bundle for an amazing low price!
How To Make Hair Bows Revealed & How To Make Hair Clips Vol. 1 & 2
Regular Price $87 Today Only $24.95!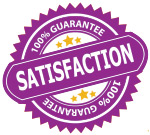 100% Satisfaction Guarantee
We are so sure you will absolutely love our product that we offer a 30 day no questions asked money back guarantee!