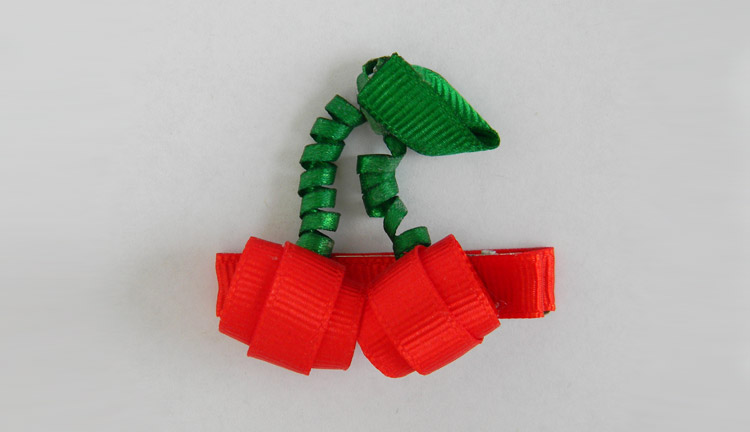 Cherries Hair Clip
Her ordinary hairstyles are about to get a whole lot sweeter! This precious cherries hair clip is as cute as can be. Getting dressed up is fun when you have an accessory this pretty to place in her soft strands.
It's the perfect hair clip for those hectic school days, play dates in the park and hangouts at home. Whether her hair is styled in a bouncy ponytail, sweet braid or elegant side twist, she's going to look gorgeous for whatever the day may bring!
Taking nine pieces of pretty red and green ribbon, you will see just how easy it is to fold the fabric and transform your materials into an accessory she can't wait to wear. With a couple of clothespins, a lollipop stick, a bit of glue and some help from the oven, we'll show you exactly how to make those supple cherries and curly stems that make this hairpiece so sweet.
When you use our instructional course, you'll find out how to create hair accessories that are sure to impress everyone she meets. Leave behind those complex craft techniques that make you feel frustrated. We're going to give you our simple methods that make creating hairpieces easy to do at home. Using hundreds of beautifully illustrated photos alongside our clear directions, we'll show you exactly what you need to do in order to complete each hairpiece in our guide.
Surprise your little girl with a dazzling hair accessory that's made just for her! Our easy-to-follow videos and step-by-step e-book will give you the helpful tricks and valuable tips that take you through the process at a comfortable pace. Once you see how easy it is to make this hair accessory, it won't be long before you're making one for every outfit!
Go on and accessorize the cute ensembles in her closet with a cherry on top. Learn the simple secrets to making gorgeous hair clips without the hassle and the headache. Order our essential course now and find out how to make this cherry hair clip and others like it for the little one you love.
Cherries Hair Clip Instructions
Buy the Ultimate 3-Pack Bundle for an amazing low price!
How To Make Hair Bows Revealed & How To Make Hair Clips Vol. 1 & 2
Regular Price $87 Today Only $24.95!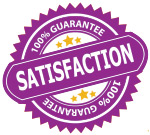 100% Satisfaction Guarantee
We are so sure you will absolutely love our product that we offer a 30 day no questions asked money back guarantee!