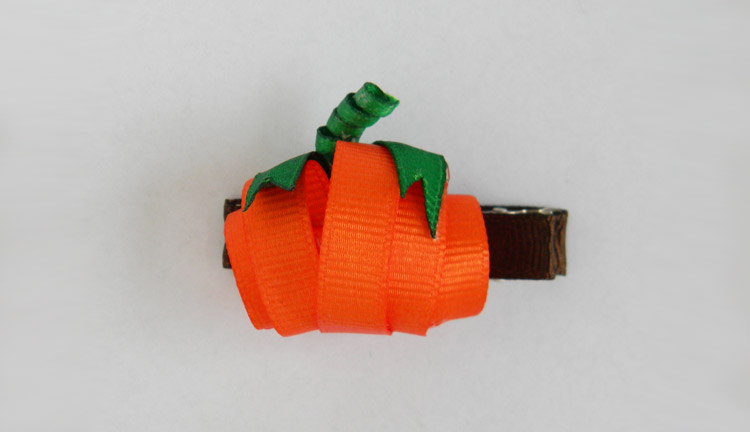 Pumpkin Hair Clip
Give the sweet girl you love a plump pumpkin hair clip to wear in her locks during the autumn season! Crisp nights and cooler days call for pretty hair accessories that pair well with her sweaters, boots and tights. She's guaranteed to look festive and cute with an accessory like this decorating her soft strands.
Watch her give a big smile for the camera as you freeze moments in time against the backdrop of brilliantly colored leaves. Whether she's skipping through the pumpkin patch, riding the carousel at the county fair or playing at home with the family, she's going to be gorgeous chasing down every adventure that comes her way!
Taking nine pieces of bold orange, vivid green and deep brown ribbon, you'll be amazed at how easy it is to make this clip for her. Using a couple of clothespins, a lollipop stick, a bit of glue and some help from the oven, we'll show you how to loop and fold the materials around to make the full pumpkin body and curly green sprouts.
Once you use our comprehensive course, you'll see just how easy it is to make boutique-quality hair accessories she will want to wear with everything! These clips go beautifully with cool casual outfits or extra dressy ensembles. Toss aside those complex craft techniques that leave you feeling frustrated and confused. With hundreds of illustrated photos alongside our easy-to-understand directions, we're giving you exactly what you need to know to complete each hairpiece in our complete guide.
Give the girl you love a hair accessory made especially for her! With our step-by-step instructional videos and indispensable e-book, you'll have everything you need at your fingertips. Our valuable advice and helpful tricks will show you what to do at a comfortable and steady pace in the comfort of your home.
Go on and embrace your creative side. Learn the simple secrets to making stunning hairpieces that impress. Order our must-have course and find out how to make this cute pumpkin hair clip and others like it for the little one who loves to play!
Pumpkin Hair Clip Instructions
Buy the Ultimate 3-Pack Bundle for an amazing low price!
How To Make Hair Bows Revealed & How To Make Hair Clips Vol. 1 & 2
Regular Price $87 Today Only $24.95!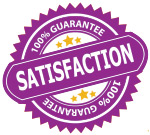 100% Satisfaction Guarantee
We are so sure you will absolutely love our product that we offer a 30 day no questions asked money back guarantee!