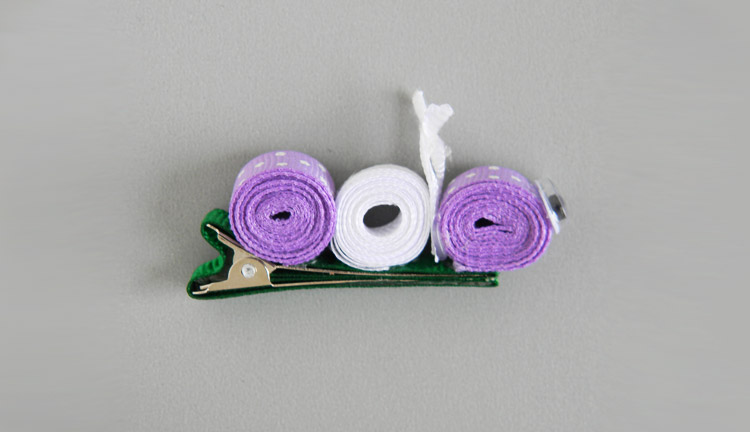 Caterpillar Hair Clip
Tame her lovely locks with this adorable caterpillar hair clip! You can rest easy knowing this accessory will fasten her soft and wispy strands together no matter where her day takes her. This creative hairpiece can go with just about any ensemble in her closet.
She's sure to give a big smile for the camera in a sweet hair clip like this one! Punch up a plain ponytail or loose braid with a hair accessory that everyone will swoon over. Whether she's hanging out with her gal pals in the neighborhood, getting ready for a busy day at school or resting at home with her family, your precious princess will look absolutely darling with this caterpillar clip in her tresses.
Taking six pieces of purple, green and white ribbon along with a pair of wiggle eyes, you will see just how easy it is to make a sweet accessory like this one. Resting on top of a covered alligator clip, we'll show you how to roll these ribbons into a cute caterpillar body and complete this hairpiece with antennae using a bit of glue.
Once you have our instructional course, you will have everything you need to make boutique-quality bows your little one will love to pieces! Toss aside those complex craft techniques that leave you feeling confused and frustrated. We're making our methods easy for you to understand without the hassle of mastering difficult skills. Using hundreds of beautifully illustrated photos alongside our crystal clear directions, we'll give you our step-by-step process to creating pretty hairpieces in the comfort of your home.
Our easy-to-follow videos and informative e-book will give you the valuable tips and helpful advice that make crafting hair accessories a stress-free process. It won't be long before you're itching to make more! You'll see how to make every gorgeous hair clip we feature in our guide.
Get ready to learn the secrets to making adorable hair accessories. Order our essential course now and find out how to re-create this cute caterpillar hair clip and others like it for your sweetheart with a playful attitude.
Caterpillar Hair Clip Instructions
Buy the Ultimate 3-Pack Bundle for an amazing low price!
How To Make Hair Bows Revealed & How To Make Hair Clips Vol. 1 & 2
Regular Price $87 Today Only $24.95!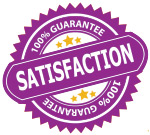 100% Satisfaction Guarantee
We are so sure you will absolutely love our product that we offer a 30 day no questions asked money back guarantee!