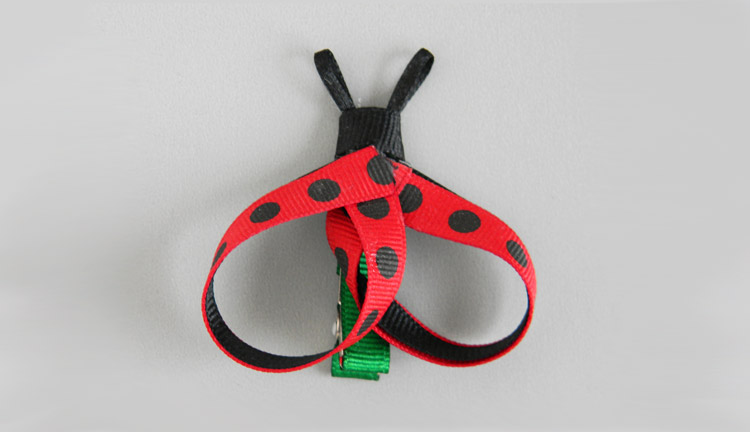 Ladybug Hair Clip
This precious ladybug hair clip is sure to steal her heart! Keep her locks fastened with this hairpiece that's guaranteed to give her hairstyle some personality. This hair clip will look fantastic with just about any outfit in her closet.
Whether she's at the park skipping happily, on the sidewalk making masterpieces with chalk, or at home playing in the family room, this hair clip will keep her soft tresses in place. Just pop this precious ladybug clip in any side twist, ponytail or braid and she's guaranteed to look gorgeous wherever she goes!
With eight pieces of black, red and green ribbon, you will see just how simple it is to make a hair accessory that's cute as can be. We'll show you how to fold and loop around the fabric materials and secure the sweet dotted wings with a bit of glue. Place the ladybug on top of her covered alligator clip, complete the little insect with lifelike antennae and she's ready for her next adventure!
Once you use our instructional course, it won't be long before you're making an entire box of boutique-quality hair accessories. Toss aside those complex craft techniques that leave you feeling defeated and flustered. We're giving you easy-to-understand methods along with our helpful advice and valuable tips. Simply follow along with our informative videos at a steady pace that feels comfortable to you and keep creating clips that she can't wait to accessorize with dressy and casual outfits.
With hundreds of beautifully illustrated photos accompanied beside our clear directions, our e-book will reveal exactly what you need to know in order to create each gorgeous hair accessory featured in our guide. When you see how simple it is, you'll be itching to make more!
Gift her a hair clip she'll wear with every ensemble in her wardrobe. Embrace your artistic side and learn how to make hair accessories that are sure to charm everyone she meets. Order our essential course now and find out how to re-create this ladybug hair clip for the little one you love.
Ladybug Hair Clip Instructions
Buy the Ultimate 3-Pack Bundle for an amazing low price!
How To Make Hair Bows Revealed & How To Make Hair Clips Vol. 1 & 2
Regular Price $87 Today Only $24.95!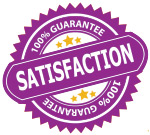 100% Satisfaction Guarantee
We are so sure you will absolutely love our product that we offer a 30 day no questions asked money back guarantee!