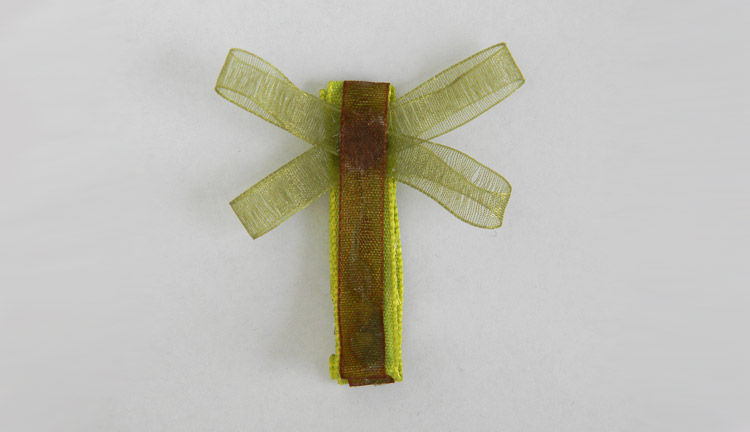 Dragonfly Hair Clip
It's easy to punch up everyday hairstyles when you have this accessory on hand! Cute and playful, this dragonfly hair clip is for the stylish little girl on the move. Watch her fly from place to place in style wearing this precious hairpiece.
Simply pop this hair clip in her bouncy ponytail, detailed braid or elegant side twist and let her run off to her next adventure! Whether she's skipping down the sidewalk with her neighborhood pals, strolling through the park with her friends or playing at home with her family, her soft strands are sure to stay in place with this creative hair accessory.
Using lime green fabric to cover the alligator clip along with a few pieces of brown and sage organza ribbon, you'll be amazed how easy it is to create this hair clip for her. With the help of some glue, we'll show you how to fold and overlap the materials to make the dragonfly body and set of sheer wings.
When you use our instructional course, it won't be long before you're making tons of boutique-quality hair accessories to match every outfit in her wardrobe! We're showing you exactly what to do each step of the way with our helpful tips, useful tricks and easy-to-follow videos. There's no need to feel frustrated over complex craft techniques that leave you feeling lost and confused. We're giving you our simple methods that make creating hairpieces for your little girl easy to do at home.
Surprise the one you love with a sweet hair clip made especially for her! With hundreds of beautifully illustrated photos beside our clear directions, our indispensable e-book will give you all of the step-by-step instructions you need to make each dazzling hair accessory featured in our complete guide. We'll help you learn everything you want to know at a pace that's comfortable for you.
Discover the simple secrets to creating gorgeous hair accessories with ease. Order our essential course now and re-create this dragonfly hair clip and others like it for the tiny one you treasure.
Dragonfly Hair Clip Instructions
Buy the Ultimate 3-Pack Bundle for an amazing low price!
How To Make Hair Bows Revealed & How To Make Hair Clips Vol. 1 & 2
Regular Price $87 Today Only $24.95!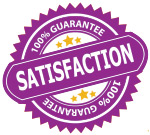 100% Satisfaction Guarantee
We are so sure you will absolutely love our product that we offer a 30 day no questions asked money back guarantee!