Basic Bow
Give the little one you love something special to wear in her hair! This basic bow is the precious accessory she will love wearing all day.
Decorate her soft locks with this perfect hairpiece. Whether she's dressing for a play date, getting ready for the school day or simply hanging out at home, her tresses will be tucked away sweetly with this cute basic hair bow. Watch her as she skips along the sidewalk and plays a game of hopscotch without her hair falling in her face.
This oh-so-pretty hair bow is easy to place in her hair and easy for you to make. It can be used for practically any occasion. Create this adorable accessory with a few cute ribbons and a covered alligator clip. Using a figure-eight technique and our easy-to-follow instructions, you will be creating this basic hair bow in no time! It's the perfect bow for girls of all ages. She will be ready to run around in the grass at the park and pose for the camera during a photo shoot when she wears this pretty piece in her hair.
Use our step-by-step instructional course and you'll learn how to make boutique quality bows for the special little girl in your life. Stop feeling frustrated with difficult directions and complicated instructions. With a few folds of fabric and a few stitches with a needle and thread, you will be amazed at how easily you can learn how to make this stylish hair accessory! Simply follow along with our videos while applying our helpful techniques and you can re-create as many bows as you like. Our comprehensive course will show you everything you need to know.
Learn the simple secrets to making beautiful bows. Order our essential course and find out how to re-create this basic hair bow and others like it for the sweetheart you adore.
Basic Bow Instructions
Buy the Ultimate 3-Pack Bundle for an amazing low price!
How To Make Hair Bows Revealed & How To Make Hair Clips Vol. 1 & 2
Regular Price $87 Today Only $24.95!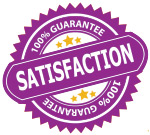 100% Satisfaction Guarantee
We are so sure you will absolutely love our product that we offer a 30 day no questions asked money back guarantee!