Korker Bow
Her soft locks are sure to stay secure in this cute korker bow! Made with fun and fabulous spiraling ribbons, she will be cute as a button when she wears this precious hair accessory.
Simply place this in her darling tresses and send her off to new adventures! There's no need to worry about her lovely locks falling into her face when she uses this korker bow to secure her bouncy ponytail. She will love wearing this hair accessory everywhere she goes. Watch her scamper off to tea parties, play dates and playground visits in style.
It's simple to make a bow like this one. By tying several strands of korker ribbons together, this unique bow is guaranteed to look stunning in your little one's hair. We'll show you how to wrap the polyester ribbons onto wooden dowels, place them into the oven to set and style the curly materials into a gorgeous hair bow she will love to wear with all of her outfits. Every hairstyle will look a little bit sweeter when she sports this darling accessory in her hair.
When you use our instructional course, it won't be long before you're creating hair bows that she will want to wear with every ensemble! There's no need to feel frustrated with complex crafting techniques. Once you see our illustrated pictures and watch our easy-to-follow videos, you will be creating gorgeous hair bows at a steady pace that's comfortable for you. Create this hair accessory using our clear directions and helpful tips. Our comprehensive course will show you exactly what you need to know.
Learn the simple secrets to creating beautiful hair bows. Order our essential course and find out how to decorate her lovely locks with this korker hair bow and others like it.
Korker Bow Instructions
Buy the Ultimate 3-Pack Bundle for an amazing low price!
How To Make Hair Bows Revealed & How To Make Hair Clips Vol. 1 & 2
Regular Price $87 Today Only $24.95!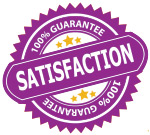 100% Satisfaction Guarantee
We are so sure you will absolutely love our product that we offer a 30 day no questions asked money back guarantee!