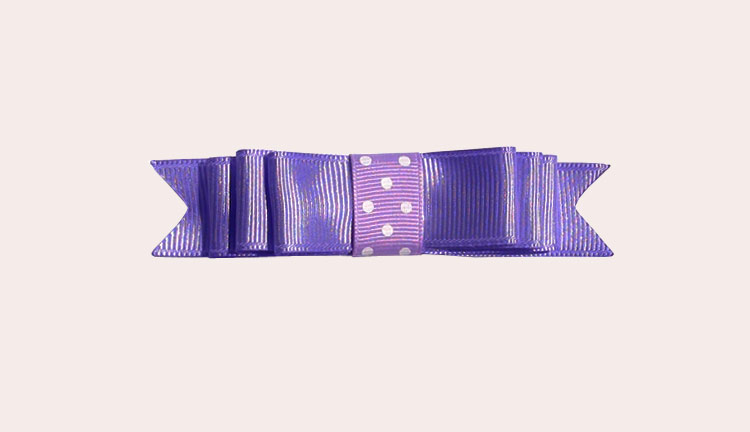 Tailored Bow
Elegant and sweet, this tailored bow is the perfect hair accessory to coordinate with her formal dressy outfits. Clip this hair bow in her soft locks whenever she's preparing for those special occasions that request pretty and polished attire!
She's sure to be camera-ready in a hair bow this cute. Watch her spin around and play without a care in the world as this tailored bow secures her tresses in style. Getting dressed up is easy when you have this accessory to work with! Just place this cute hairpiece in her bouncy ponytail, half-up hairstyle or detailed braid and she's sure to charm everyone she meets.
Using a covered alligator clip, five strands of ribbon and a little bit of glue, you will be amazed at how simple it is to complete this accessory. We'll show you how to stack loops of gorgeous ribbon pieces on top of one another from largest to smallest, creating a stunning hairpiece for her to wear in her hair.
Once you use our instructional course, you will be making gorgeous boutique-quality hair bows in no time. There's no need to feel frustrated with complex guidelines and complicated craft techniques. We're making bow-making methods simple for you with our helpful tips and step-by-step directions. Using hundreds of illustrated photos we'll show you what to do and what materials you'll need to make each and every cute hair accessory at home with ease.
With our easy-to-follow videos and detailed e-book instructions, you'll see exactly how to make each beautiful hair bow. Just follow our steps at a pace that's comfortable for you and you will have a hair bow ready for her to wear at her next play date or photo shoot!
Embrace your artistic side and learn the secrets to making precious hair bows. Order our comprehensive course and find out how to re-create this tailored bow and others like it for the sweet one you treasure.
Tailored Bow Instructions
Buy the Ultimate 3-Pack Bundle for an amazing low price!
How To Make Hair Bows Revealed & How To Make Hair Clips Vol. 1 & 2
Regular Price $87 Today Only $24.95!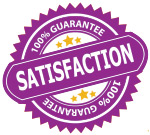 100% Satisfaction Guarantee
We are so sure you will absolutely love our product that we offer a 30 day no questions asked money back guarantee!